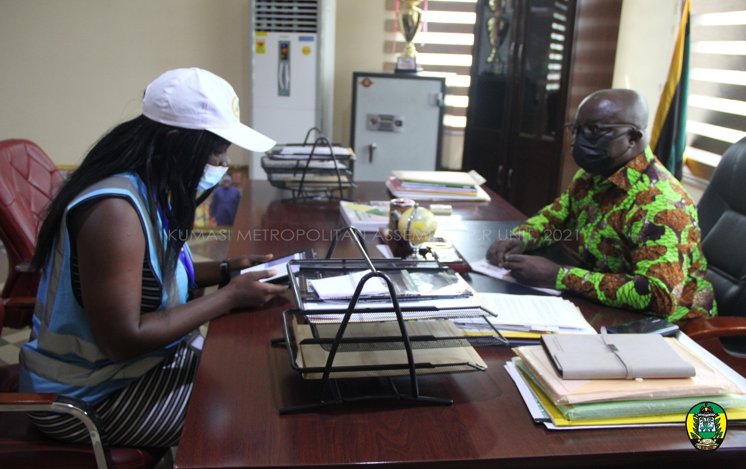 Kumasi Mayor, Hon.Osei Assibey Antwi was on Wednesday July 7, 2021enumerated by the 2021 Census officials at his office at the KMA, Kumasi.
In a brief speech after his enumeration, he noted that the exercise was very prudent since the outcome would improve policy-making in the Metropolis.
He said the Population and Housing Census was an indispensable government tool that was required to ensure good governance and democracy work for all, to this end, he called on Nananom and the good people of Kumasi to support the efforts of the Ghana Statistical Service.
He subsequently called on the media to intensify the education and sensitization on the population and housing census and urged the populace in the Kumasi Metropolis to avail themselves for the enumeration exercise.
Hon. Osei Assibey assured the team of the assembly's support to make the 2021 population and housing census successful in the Kumasi metropolis.
He, however, told the team to report such foreign nationals who were feeling reluctant to be enumerated to the Police and the Ghana Immigration Service for proper sanctions.
Story:Emmanuel Antwi Jnr