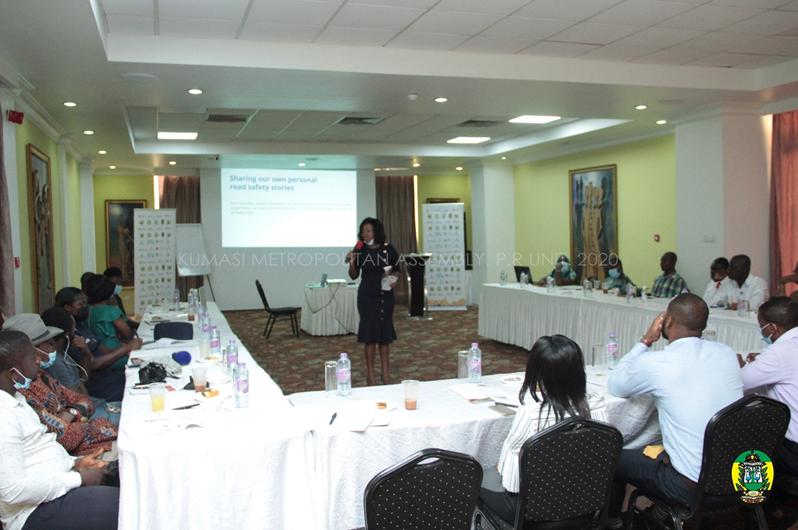 Bloomberg Philanthropies Initiative for Global Road Safety (BIGRS) in collaboration with the Kumasi Metropolitan Assembly (KMA) and the National Road Safety Authority has organized a two-day workshop on road safety for some selected media personnel in the Kumasi Metropolis on Monday 30th November and Tuesday 1stDecember, 2020 at the Golden Bean Hotel in Kumasi.
The workshop was organized to train journalist on the National Road Safety Plan, Mass Media campaign on Road safety, Urban design and the safe street concept, the different angles in reporting road safety issues, among others.
Resource persons at the workshop included the communications officer of BIGRS Ghana, representatives from the National Road Safety Authority, Motor Traffic and Transport Department of the Ghana Police Service and other expertise who joined the workshop through SKYPE.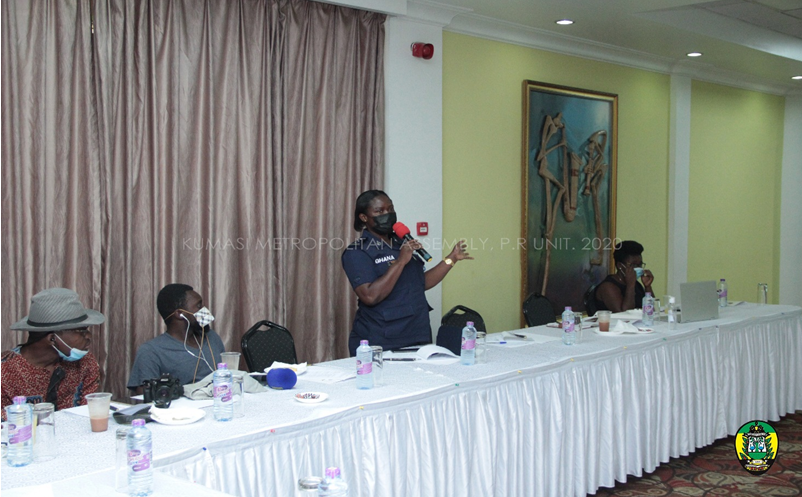 According to Mavis Obeng-Mensah, the Communications officer of BIGRS Ghana, Kumasi was the second city in Ghana to benefit from the workshop after the Accra Metropolis.
Some media personnel who benefited from the workshop were enthused and called for similar future workshops to enhance their reportage on issues related to road safety in the metropolis.
The MTTD also expounded the importance of the enforcement of road safety regulations in Ghana.
Story: Emmanuel Antwi Jnr
PR UNIT, KMA