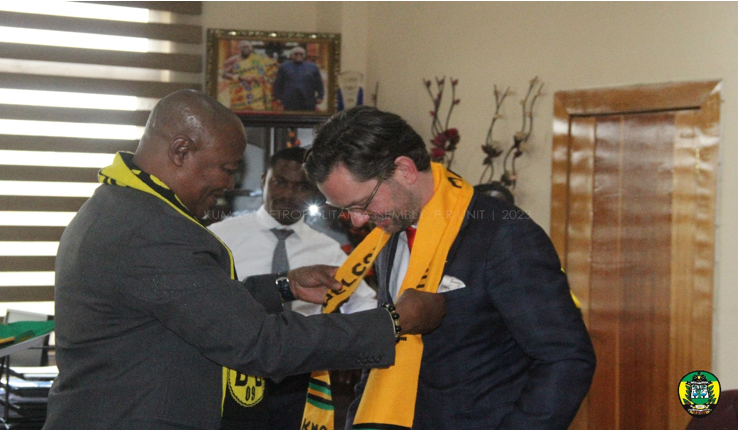 The International Relations Director of the City of Dortmund, Germany led some officials from Germany to pay confer on the Kumasi Mayor, Hon. Samuel Pyne.
The visit forms part of City-City partnership with the sole goal to empower women and enhance youth development.
In brief remarks the Mayor of Kumasi Hon.Samuel Pyne lauded the partnership and welcomed the team to Kumasi.
He stated that, averagely about 2 million people troop to the City center on daily basis for commerce, tourism, health among others.
The mayor further indicated that no City has ever developed or succeeded independently, hence the City-City partnership was in the right direction.
Again, Hon. Pyne stressed on the successes chalked by way of partnership with its development partners and was certain that, the North Rhine-Westphalia partnership would yield better results.