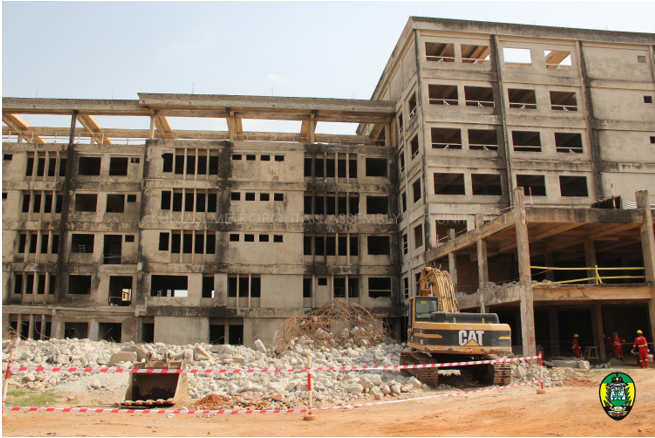 Demolition of the 45- year Old Mother and Baby Block at the Komfo Anokye Teaching Hospital(KATH) has started to pave way for the new Mother and Baby Block at the same premises.
According to the Ministry of Health, evidence from several technical, architectural and structural tests on the building suggested that, the integrity of the structure in its current state could not be guaranteed.
This was because, the weak foundations, rusty iron rods, poor quality of the concrete beams, excessive corrosion of the re-bars and other defects raised serious concerns about the ability and sustainability of the structure to withstand the test of time.
The Ashanti Regional Minister, Hon. Simon Osei Mensah, speaking at a press conference organized by Komfo Anokye Teaching Hospital (KATH), said the construction of the new one would not attract any additional cost.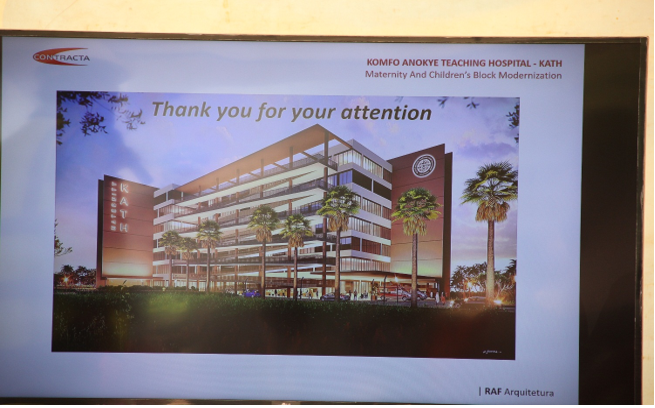 According to him, the same amount of 138 million Euros that was earmarked to complete the old MBU would be used to construct the new facility to help boost health care delivery at KATH.
He noted that though the demolition had put the people in a very difficult situation, it was better to have a new building than to continue with the old one which could collapse in the near future and plunge the country into a serious mess.

The consultant to the project announced that six months has been earmarked as a period for the building to be reduced into rubble to pave way for the new one.