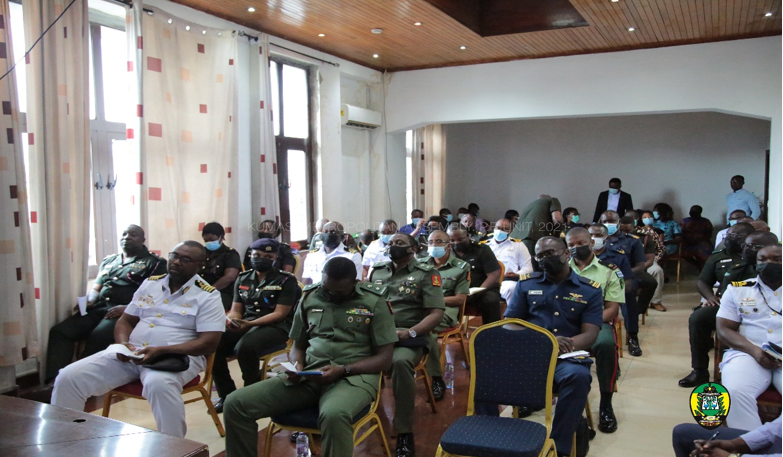 A delegation from the Ghana Armed Forces Command and Staff College (GAFCSC) on Monday, November 15, 2021, called at the Kumasi Metropolitan Assembly (KMA) in the Ashanti Regional capital to pay a courtesy call on Hon. Samuel Pyne as part of its study tour in his office.
This forms part of a week- long African study tour for senior staff course. The delegation comprised about 30 persons with participants mainly Lieutenant Colonel and Majors from Ghana, Nigeria and Sierra Leone respectively.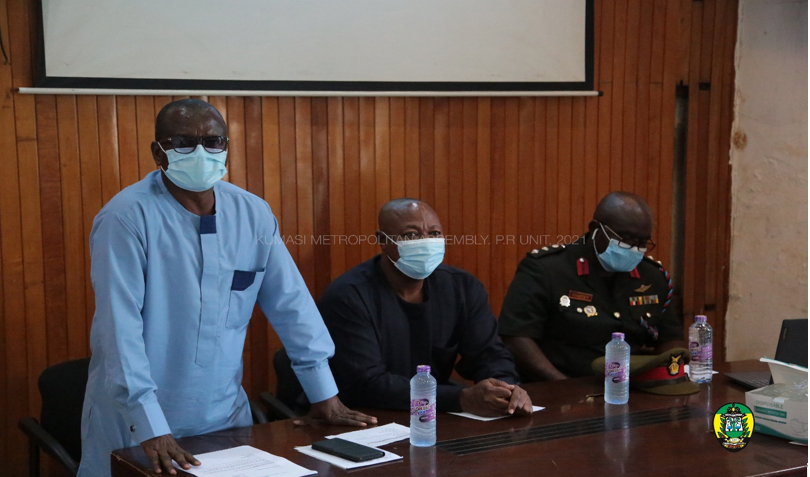 Colonel M.O Martey, who led the delegation said the team was at KMA to learn about the role traditional authorities play in local governance within the Metropolis. He said theme for the Regional Environmental study tour was to asses the activity of having both traditional and local authorities at the local level and to evaluate the drivers for having peaceful collaboration between the local governance for the socio-economic benefits of the citizenry.
In a brief response, Hon, Samuel Pyne said that he was happy to receive Military men in his office, saying that as the Metropolis was reintegrating, there was the need for such visits to learn more about the situation in other areas.
The Mayor stated that the nature of the research was very important as it provided inclusive growth and capacity building for military officers.
"The world is a global village now, so there is the need to broaden one's horizon in other areas, l am happy to be in your midst because the military is a unique profession", he said.
Receiving a plaque from Colonel Martey on behalf of Rear Admiral Moses Beick-Baffour, the Chief Executive expressed his gratitude to the commandant for the kind gesture. He said the visit was a testament between two great institutions and expressed hope for the future.
Mr. Pyne also used the medium to present beautiful designed Kente muffles to the commandants, noting that, Kumasi being the beacon of rich traditional culture in the sub-region hence, the commandants saw the need to solicit ideas from KMA for their research work.
The Deputy Coordinating Director, Madam Yvonne Naboo, took turn to educate the military men on the role of the Traditional Authorities in Local Governance in the Kumasi Metropolis under Article 277 of the 1992 Constitution which spells out the role of chiefs.
She stated that the challenge of the assembly on lands and the protocols of assessing them as well as their roles are not clearly spelt out in the constitution hence causing a lot problem. "Re-echo this in your research for such grey areas to be addressed for once", she said.
Questions raised centered on issues of revenue mobilization, security, development and others which enhanced their research work as part of the study tour.