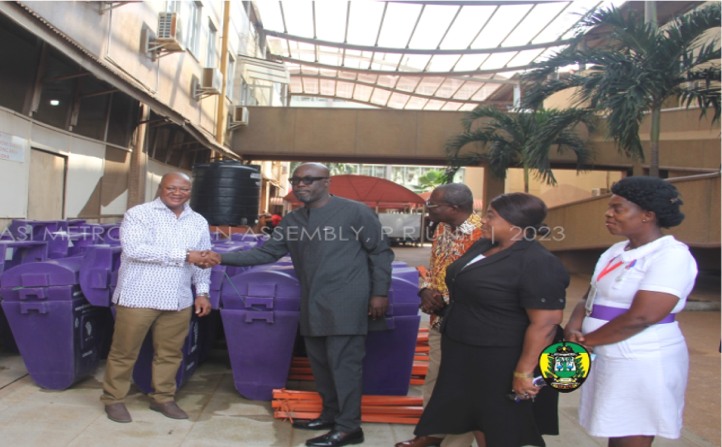 The mayor Hon. Samuel Pyne on 6th July,2023 donated 50 bins to the Komfo Anokye Teaching Hospital (KATH) as part of the Assembly's quest to partner institution to tackle sanitation.
The items according to the mayor was received from the Ministry of Sanitation and Water Resources and KMA's is also redistributing it to schools, and health facilities to augment their efforts.
Hon. Pyne indicated that proper sanitation is a core function of the Assembly and donating these to KATH is to encourage healthy and clean environment in KATH which will translate into patients recovering fast.
The city mayor reiterated that the Assembly is doing all it can in the area of sanitation and called on the public to play their part in making the city beautiful. He added that a beautiful city is a healthy people and citizens much attached such importance to it.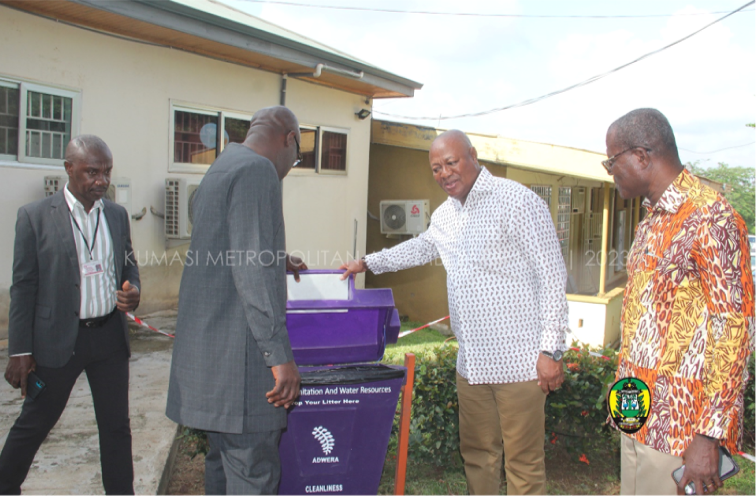 He further called on patients and their family to dispose their waste properly and in the designated bins mounted around.

In a remark by the CEO of KATH, Prof. Otchere Addea-Mensaht hank the mayor for having hospital at heart and even responding to them before a request was sent.

He said as hospital with huge clients the issues of sanitation is never swept under the carpet and they have distinguished themselves in that regard. The donations he told the gathering will go a long way to aid the hospital in keeping their environment clean and healthy.

The presentation was at the forecourt of Disease and infectious Center of KATH.