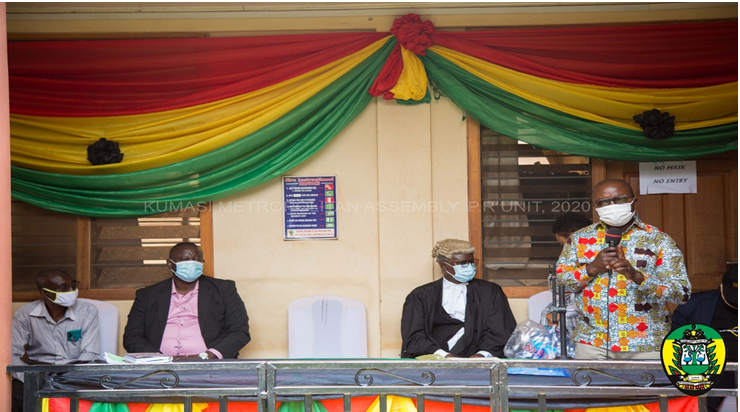 The Kumasi metropolitanAssembly (KMA), has inaugurated four (4) out of its five (5) Sub-MetropolitanDistrict Councils in separate events on Monday September 14th, 2020.
The four (4) Sub-Metro Districtand Town Councils include Subin, Nhyiaeso, Bantama and Manhyia South.
The event was also usedto elect chairpersons for the Sub-Metro District and Town Councilsrespectively.
In his inauguraladdress at all the events, the Mayor of Kumasi, Hon. Osei Assibey Antwi saidthe inauguration and subsequent election of chairpersons were very crucial tocomplete the Metropolitan structure.
He said the TownCouncils were an important pillar in the Local Government Structure whichenabled the grassroot to be involved in all aspect of decision making mostespecially when it comes to the bottom up approach.
Hon. Osei Assibey Antwientreated the members to desist from sabotaging the work of the Assemblymembers and rather cultivate the habit of volunteerism, discipline, involvementin communal labor, revenue mobilization, among others.
He said the TownCouncils were the link to the grassroot hence their obligation to interact withthem and report to the Assembly members.
Hon. Osei Assibey Antwiadvised them to serve as the eye of the Assembly and also volunteer informationto the security agencies to make their work easier for them.
The Sub-Metro DistrictCouncils and Town Councils and their respective chairpersons after the electionwere subsequently sworn in by a High Court or Magistrate Court Judge at all theevents.