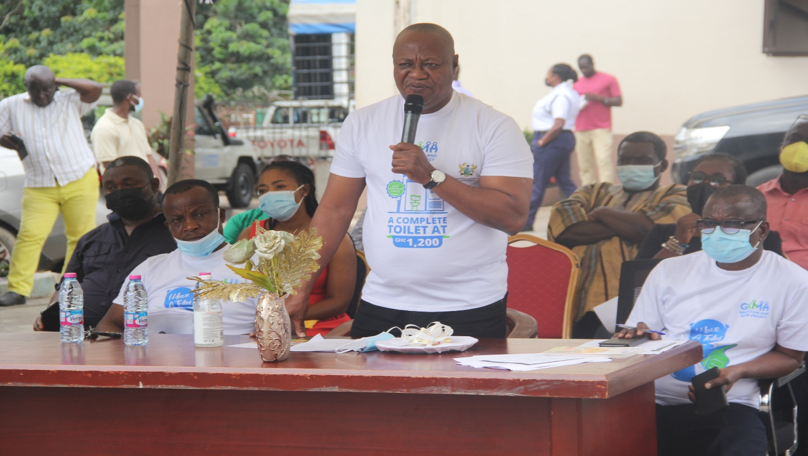 As part of efforts to ensure good environmental sanitation and to promote good health, the Government of Ghana under the World Bank sponsored Greater Kumasi Metropolitan Area (GKMA)Sanitation and Water Project is supporting households to construct toilets at a subsidized price.
The toilets to be constructed under the project is a Bio Digester which ranges from GH¢700.00 toGH¢1,200.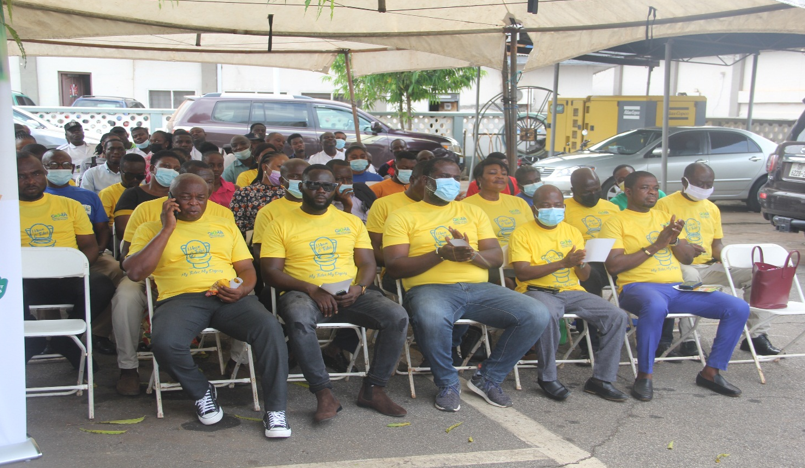 The KMA on Tuesday 2nd November launched a 100-day Rapid Response Initiative (RRI) to promote the construction of household toilets within the Kumasi Metropolis.
Speaking at the launch, the MCE, Hon. Sam Pyne entreated the Environmental Health Staff and the Assembly members to spearhead the sensitization of the initiative in the various communities and electoral areas to ensure the success of the programme.