As part of their Corporate Social Responsibility, Xminger Multimedia, an Advertising Company in Kumasi on Tuesday 12thSeptember, 2023 presented 15 road signages to the Kumasi Metropolitan Assembly(KMA) to augment its effort in the restriction of tricycle (Pragia) operations in the Central Business District (CBD).
Nana Opoku, the Marketing Manager of the Company revealed this when he led a 3-member team to present the signages to the Assembly.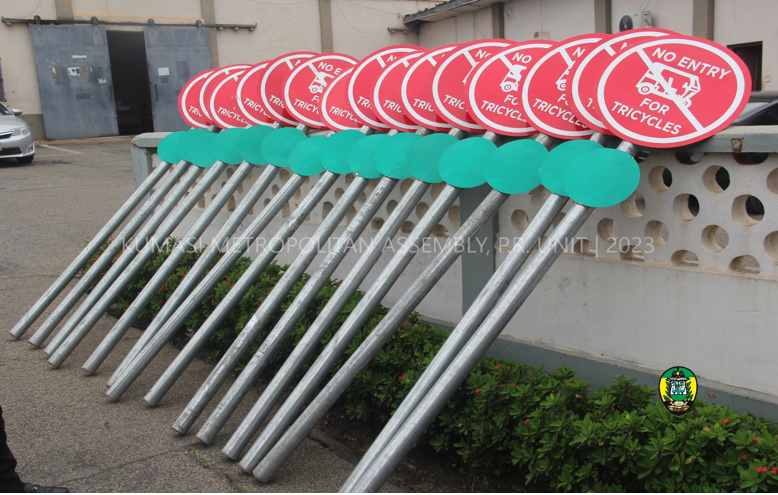 Receiving the signages on behalf of the Mayor, Head of Urban Transport Department of KMA, Mr. Randy Wilson who expressed appreciation to the company for the support mentioned that, the restriction of the tricycle operations in the CBD was part of measures by the KMA to re-organize provision of transport services in the City, in response to the growing illegal activities that has taken over transport services and thus causing congestion in the city.
He subsequently called on other corporate entities to emulate the gesture, since according to him, nation building was a shared responsibility.