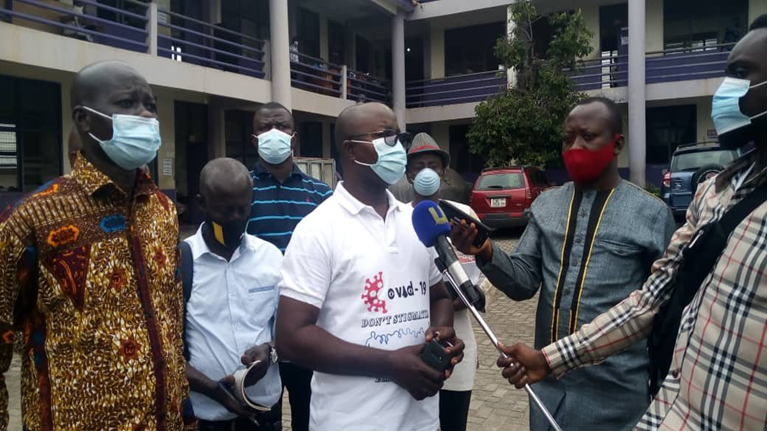 The Mayor of Kumasi, Hon. Osei Assibey Antw ion Monday 3rd August paid an inspection visit to some Senior High schools in the Kumasi Metropolis to assess the organization of the 2020 West African Senior School Certificate Examination (WASSCE).
The Mayor, who was accompanied by the Metro Director of Education and Members of the Education Sub-Committee of the KMA said the official visit also served as a platform for the government officials to encourage and kick-out any fear in candidates as they sat to write their first paper.
The Schools the team visited included Kumasi Wesley Girls SHS, Kumasi Girls Senior High School and Serwaa Nyarko Girls SHS.
In a brief remark after the inspection, Hon. Osei Assibey Antwi said he was impressed by how the various schools had positioned and prepared ahead of this year's Final Exams.
The Metro Chief Executive applauded the Metro Education Directorate and the Regional Director as well as the Minister for Education, Hon. Matthew Opoku Prempeh on the safety measures they had put in place for the smooth start of the final exams in the corona virus pandemic era.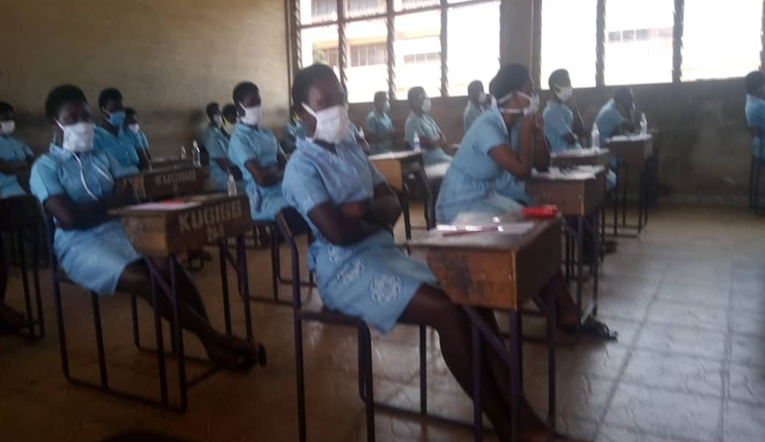 The MCE also encouraged the candidates not to entertain any fear but stick to their books and keep revising on all that they had been taught.
Mr.David Oppong, the Metro Director of Education in an interaction with the press disclosed that a total of 10,141 students were sitting for the Exams in the Kumasi Metropolis with 5,028 Males and 5,117 females in 13 Senior High Schools in Kumasi.
The Education Director was optimistic that the 2020 WASSCE results would be better than the previous results and it would come on the heels of the massive investment by the Nana Addo led-government.
Below is the breakdown of the 2020 WASSCE candidates per their institution in the Kumasi Metropolis.
Serwaa Nyarko Girls SHS- 506(females)
Armed Forces SHTS – 517(males), 219 (females)
Opoku Ware SHS- 1001 (males)
Asanteman SHS- 587 (males), 341(females)
Adventist SHS- 326 (males), 501(females)
Anglican SHS- 568 (males), 374(females)
Prince of Peace SHS – 9 (males)
Islamic SHS – 487 (males), 702(females)
Kumasi Girls SHS – 747(females)
T.I Ahmadiyya SHS – 673(males), 460 (females)
Kumasi Senior High TechnicalSchool- 549 (males), 323 (females)
St. Hubert Seminary SHS- 316(males)
Kumasi Wesley Girls SHS- 935(females)
STORY: EMMANUEL ANTWI JNR