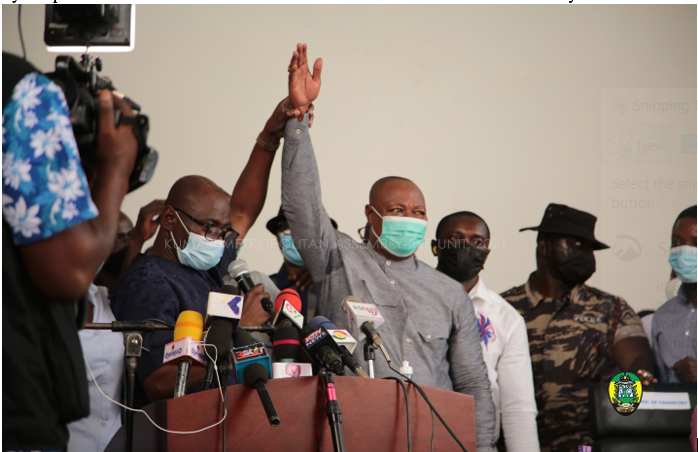 The President's nominee for the Kumasi Metropolitan Assembly, Mr. Samuel Pyne, was on Tuesday 5thOctober, 2021confirmed as the Metropolitan Chief Executive (MCE) for Kumasi.
Polling 55 out of the 58 persons present at the emergency Assembly meeting, Mr. Pyne now becomes head of the most popular outfit in the Kumasi Metropolis.
Announcing the results of the election which was supervised by Mr. Benjamin Bannor Bioh, the Ashanti Regional Director of the Electoral Commission, he said the President's nominee, Mr. Sam Pyne polled 94.8% out of the 55 votes to become the 29th Mayor of Kumasi.
Speaking to the gathering after his confirmation, MCE Elect, Mr. Sam Pyne expressed gratitude to the President, party hierarchy and the Assembly members for the confidence reposed in him in nominating and confirming him to the high office as Metropolitan Chief Executive.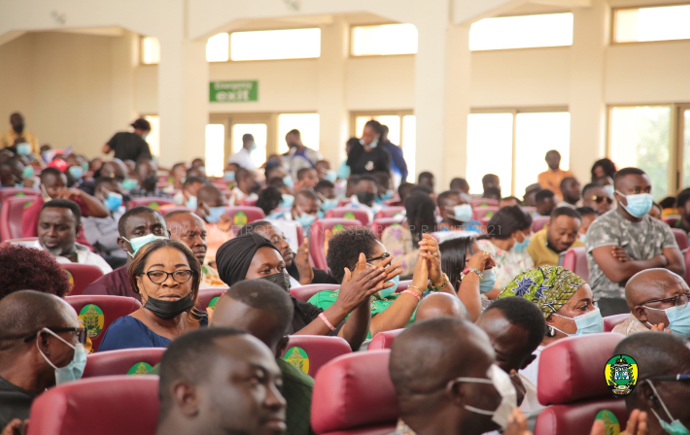 He acknowledged the arduous task ahead of making Kumasi the sustainable Garden City of West Africa and asked for support of all stakeholders to achieve this objective.
Mr. Pyne said his doors were always opened for constructive criticisms and appealed for the support and collaboration of all during his tenure.
Present at the occasion were Adumhene, Baffour Agyei Kesse IV, Nana Agyenim Boateng ,Amoamanhene ; Nana Adu Mensah Asare,Amakomhene ; Oheneba Owusu Afriyie IV, Otumfuo's Apagyahene; Acheamfuor AsafoBoakye, Agyemang Bonsu II, Asafohene and Otumfuo's Akwamuhene, and Nana KofiBrago, Chief of Kyekyewere.