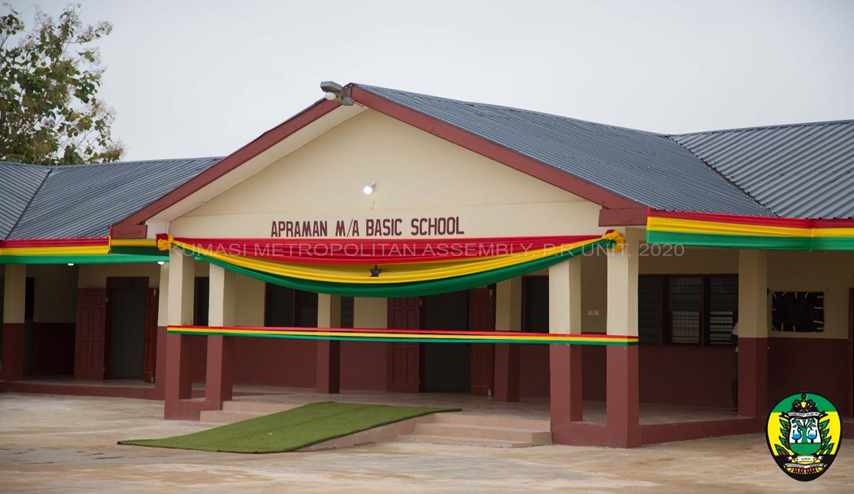 The President, Nana Addo Dankwa Akufo-Addo, has commissioned a 6-Unit classroom block for Apraman M/A Basic School within the Nhyiaeso Sub-Metro District Council of the Kumasi Metropolitan Assembly on Tuesday 29th September, 2020.
The facility comprises a fully furnished computer laboratory, staff common room, a dining hall, kitchen for the school feeding programme and an apartment for national service personnel to enhance teaching and learning.
The ultramodern facility was financed by Nana Adwoa Dokua, a leading member of the New Patriotic Party (NPP) in Ashanti Region and the Chief Executive Officer of Beauty Queen Hotel and Restaurant.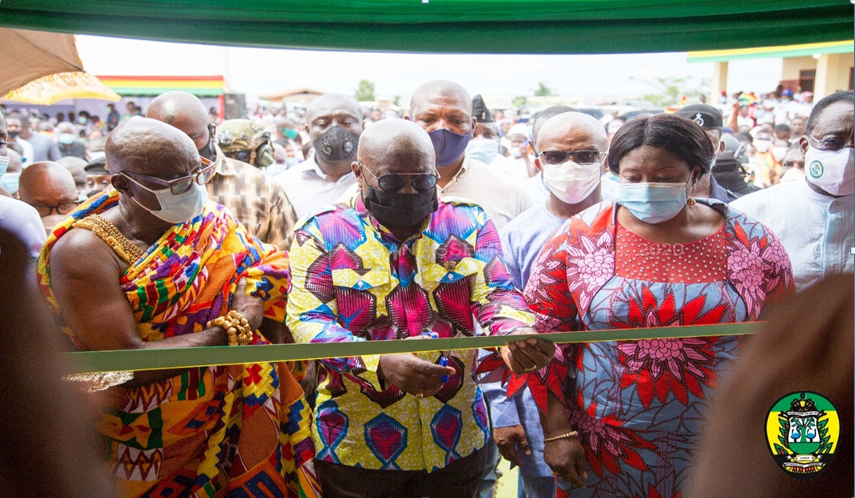 The President, Nana Addo Dankwa Addo-Akufo, addressing the durbar of chiefs and people on his touring the region extoled the philanthropic gesture by Madam Dokua and promised his firm support for all initiatives by patriotic Ghanaians.
The President noted that promoting education in a country was a shared responsibility in nation building and such gesture should be emulated.
Dr. Mathew Opoku Prempeh, Minister of Education, lauded the gesture noting it was worth emulating by all Ghanaian philanthropists. Mr. Prempeh appealed to Ghanaians to support efforts that promoted education and the good future of the next generation.
Madam Dokua sharing what motivated her kind gesture hinted that she wanted to leave a lasting and indelible footprints and impact lives in the community she has lived for a longtime. 'The school was somehow deprived of a lot of facilities and needed to meet a modern standard' she noted.
She appealed to the school authorities to put the facility in good use to serve its intended purpose for the next generation.
Story: Samuel Antwi
Journalist
KMA