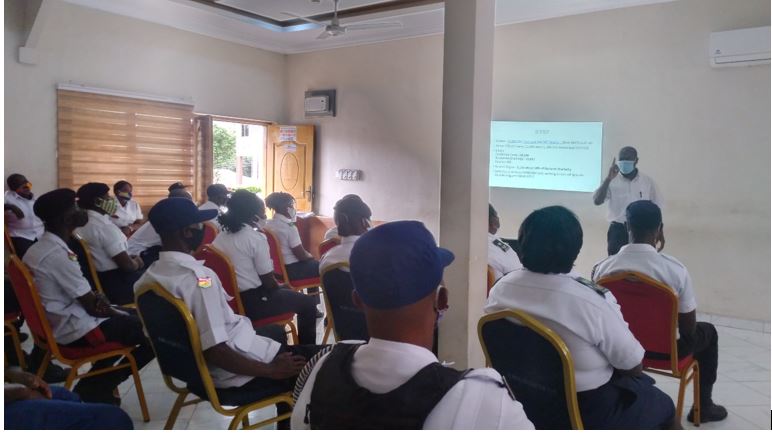 Management of the Kumasi Metropolitan Assembly (KMA) has started training its staff on preventive measures on the Corona virus pandemic at the workplace as an effort to defeat the contracting of the deadly virus.
The training workshop, which is expected to span the period July 14 to July 27,2020, is to educate the staff on the need to protect themselves since it had become a known fact that the workplace had become a breeding grounds for the spread of the novel corona virus.
Mr. Akuamoah Boateng, the Metro Coordinating Director in an open remark disclosed that Management of the Assembly decided to embark on the training workshop for staff since the Assembly could become a breeding ground due to the daily influx of people to the place.
The facilitator for the workshop and the KMA's Covid-19 Technical Team Advisor, Dr.Ernest Kwarko indicated that such training would go a long way to enhance the fight against the corona virus.
Dr.Ernest Kwarko reiterated that the move by the KMA would reawaken the staff to strictly adhere to the Covid-19 protocols and also prevent the Assembly from shutting down like other agencies.
Story:Emmanuel Antwi Jnr